"Four Nights with Anna" explores the amour fou of a crematory worker. Leon
falls in love with a nurse and obsessively tries to get close to her. He
ends up drugging her with sleeping pills and sneaking into her room
through the window. He spends long hours by the side of the sleeping woman,
getting more and more bold with each visit.

The world premiere of "Four Nights with Anna" opened the 40th edition of Quinzaine des Réalisateurs (Directors' Fortnight) during 2008 Cannes Film Festival on May 15th.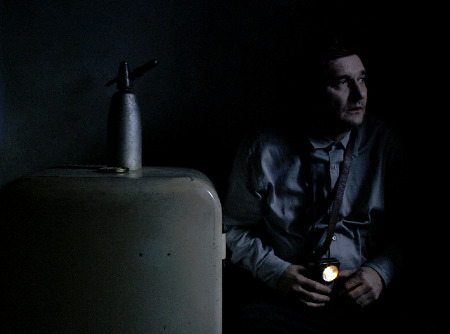 Directed by
JERZY SKOLIMOWSKI

Produced by
PAULO BRANCO and JERZY SKOLIMOWSKI

Starring
ARTUR STERANKO, KINGA PREIS, JERZY FEDOROWICZ, REDBAD KLIJNSTRA

Screenplay by
EWA PIASKOWSKA and JERZY SKOLIMOWSKI

Director of Photography
ADAM SIKORA

Original Music
MICHAŁ LORENC

Sound
FREDERIC DE RAVIGNAN, PHILIPPE LAULIAC, GERARD ROUSSEAU

Production Design
MAREK ZAWIERUCHA

Costumes
JOANNA KACZYŃSKA

Edited by
CEZARY GRZESIUK

Executive Producers
EWA PIASKOWSKA and PHILIPPE REY

Production Managers
ANDRZEJ STEMPOWSKI and ANNE MATTATIA

International Sales
ELLE DRIVER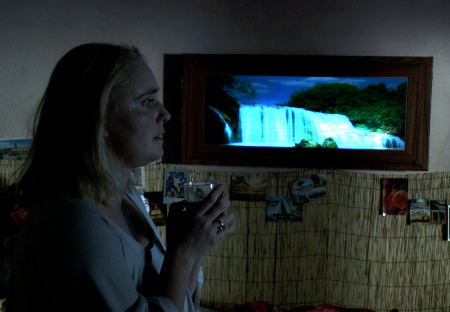 "Four Nights with Anna" is an intimate film. It deals with an intimate, off-center subject – a man sneaking into a woman's room at night while she's asleep. The stylistic approach to this subject is intimate as well: attention to detail, study of psychological motives lurking behind human behavior, focus on the simple aspects of everyday existence. Basic, honest, nuanced and spare.
The intent was to render full credibility to a seemingly outlandish story. To explore the rational in what on the surface would appear irrational, or perhaps even psychotic.

The story represents a basic need for contact with another human being, all the more desperate in a society that seems to be building more and more barriers between people. And the courage, sometimes verging on "insanity", required to bring them down. It is an eccentric story, unsettling, yet genuinely romantic. Told with enough distance to allow for irony and humor in the human drama.

The tone of the film is nuanced, discrete and without affectation – stark, Polish reality treated with a naturalistic yet poetic approach. The structure is elliptical, with many subtle variations, and favors the suggestive over the explanatory.